References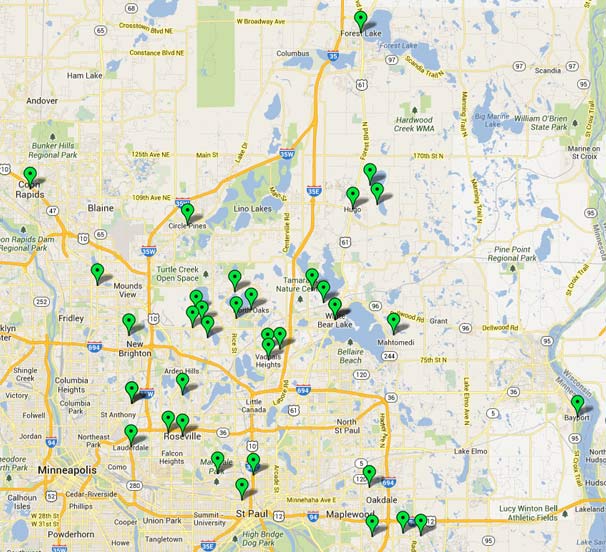 I was one of the people involved (on the board) when we made the decision to 'switch' management companies some years back.  I know I can speak for many in the association of how much improved both the service AND life in the association has been since we brought Advantage Townhome Management on board.   The level of professionalism is top notch!
Steve, Former President of Country Villas of Oak Run Shores, Oakdale Minnesota
Advantage Townhome Management is a very knowledgeable and efficient organization that can handle your most complex problems and questions. A full service management company that is up to date with the latest laws and rules governing associations, these people are here for you when you need them. We have had Advantage as our management company for many years, and I would recommend them to anyone looking for good and honest people to work with.
Chuck, Treasurer of Eagle Bluff Townhomes, Forest Lake Minnesota
I have found that Advantage Townhome Management provides reliable expertise in the management of our association's needs including administration, finance, insurance, contract negotiation and inspections. They address our residents needs in a timely, courteous manner. After working with Advantage for seven years, I would highly recommend them.
Patricia, President, Oneka Lakeview Townhome Assn.
We have been a client of Advantage Townhome Management's since 2003 and have been very satisfied with the service provided. They have been able to tailor fit their services to our needs. Their staff is knowledgeable and they provide excellent service to our Board Members and home owners. We encountered severe storm damage several years ago and ATM handled every aspect of coordinating the repairs. I have every confidence in ATM's capabilities and know that they will manage the day to day details of running our association.
Barb, President, Pineview Meadows 2nd Addition
I have served on our Board in two separate terms, the first time we were self governed and I was President for two years. Once again I am serving on the Board as President, but now we have Advantage Townhome Management managing our Association activities. The job of serving on the Board is much easier now. Advantage brings a great deal of experience in Association management and good relationships with the services they hire. They are able to bring service providers to the Association that they have experience with, when we were self governed we had no previous experience with the services we hired. The job of serving on the Board is now much easier and I think they have saved us money as well.
Dave, President of Raspberry Ridge Townhouse Assoc.
I served on the Board of Directors for Raspberry Ridge Townhome Association in Vadnais Heights for 6 years, as Board President for the most of that time. What could have been a stressful responsibility became a pleasurable experience when we brought in Advantage Townhomes. Pat and her staff have always been responsive and proactive and a joy to work with. All of our decisions were made with very thorough support and background supplied in a form that was easy to process. ATM makes Board membership easy, and we always know that our Association is in good hands.
John, Former President, Townhomes of Raspberry Ridge
Advantage Townhome Management has been our management company for the three plus years I have been on the Board. We have been exceptionally pleased with their service. Our manager has been great to work with, and he has worked endlessly to find the most cost effective way for us to do everything from trash removal to maintenance. Their dedication to working for the best interest of our Association is what distinguishes Advantage from other townhome management companies.
Bob, Vice-President, RoseHill Townhomes
BEWARE. These people grow on you. They have long antennae that sense and identify problems. They have the initiative to fix those problems. In a short time, they become so essential that you can't get along without them!
Barclay, 9-year board member, Summit Townhome Assn.
The entire time I have been on the board which is about ten years or so, we have had Advantage Townhome Management. We met quarterly and have had different representatives over the course of these years, but all very knowledgeable and helpful. Guidance, expedience, and friendly responses have been a norm when deal with ADVTM.
Robert Clark, President of the Spring Lake park Village Homes board.
Advantage Townhome Management has been an excellent manager for the Summits of North Oaks. They excel at communications with the Board and homeowners and are quite efficient in the use of our financial resources as well as Board time. They are sensitive to our needs, timely, solve problems quickly and seamlessly handle all of the vendors.
Ed, President, Summits of North Oaks
Beaver Ponds 2nd Addition
Hugo, MN
Boardwalk of White Bear Township
White Bear Township, MN
Bennington Woods Association
Maplewood, MN
Carriage Crossing I Condominium Association
St. Paul, MN
Cedar Cove Village HOmes
White Bear Lake, MN
Cardinal Gardens Association
North St. Paul, MN
Cardinal Glen Homeowners Association
North St. Paul, MN
Christie Place Homeowners Association
St. Paul, MN
Coach Homes of Pathways HOA
St. Paul, MN
Charley Lake Condominium Association
North Oaks, MN
Cardinal Cottagewood HOA
Maplewood, MN
Colby Lake First Association
Woodbury, MN
Carver Lake Meadows Townhomes
Woodbury, MN
Dellwood Homeowners Association
Shoreview, MN
Deer Ridge Homeowners' Association
Oakdale, MN
Eagle Bluff Townhomes Association
Forest Lake, MN
Ferriswood II Association
Roseville, MN
Generation Acres Townhomes Association
Hugo, MN
Grand Oaks Townhome Association
Forest Lake, MN
Helena Road Condominium Association
Oakdale, MN
Heritage Estates Country Side Homes
Vadnais Heights, MN
Heritage Oaks Owners Association
New Brighton, MN
Hidden Pathways Townhomes
White Bear Lake, MN
Hidden Pond Association of Oakdake
Oakdale, MN
Humboldt Woods Homeowners Association
West St. Paul, MN
Casa Collina Association (Highland Woods)
Shoreview, MN
Kingston Court Townhomes Association
Oakdale, MN
Kohler Terrace Townhome Association
White Bear Lake, MN
Lake Grove Association
White Bear Lake, MN
Lake Josephine Apartments Association
Roseville, MN
Lexington Estates Hill Court
Shoreview, MN
Meadowlands Commons Homeowners Association
Vadnais Heights, MN
Middletown Townhomes Homeowners Association
Spring Lake Park, MN
Nests of Stonemill Farms
Woodbury, MN
Country Villas of Oak Run Shores
Oakdale, MN
Oak Ridge Landings of Summerfield
Forest Lake, MN
Oak-Woode Ponds Home Owners Association
Oakdale, MN
Olivia Gardens Homeowners Association
Maplewood, MN
Oneka Lake View Association
Hugo, MN
Otter Creek Homeowners Association
White Bear Township, MN
Owasso Pointe Homeowners Association
Roseville, MN
Owasso Hollow Homeowners Association
Roseville, MN
Owasso Heights Townhomes Association
Roseville, MN
Oakdale Townoffice Association
Oakdale, MN
Park View Court Association
Little Canada, MN
Pine Park Place Association
White Bear Lake, MN
Pineview Meadows #2 Homeowners Association
Hugo, MN
Pineview Meadows 2nd Addition HOA
Hugo, MN
Pond View Townhomes of Stillwater
Stillwater, MN
Powers Lake Townhome Association
Woodbury, MN
Raspberry Meadows Homeowners Association
Vadnais Heights, MN
Rapp Farm Homeowners Association
North Oaks, MN
Townhomes of Raspberry Ridge HOA
Vadnais Heights, MN
Ravens Hollow Homeowners Association
Lino Lakes, MN
Ridgegate 4th Addition Association
Woodbury, MN
River Village Estates 3 Townhomes
Coon Rapids, MN
Riverside Park Estates HOA
St. Paul Park, MN
Rosehill Townhome Association
Lauderdale, MN
Rum River Twinhomes Association
Princeton, MN
Shady Acres Homeowners Association
Princeton, MN
Spinnaker Cove Clubhomes II
Woodbury, MN
Spring Crest Homeowners Association
Spring Lake Park, MN
Saint Johns Bay Townhomes
Woodbury, MN
Spring Lake Park Village Homes
Spring Lake Park, MN
Summits of North Oaks
North Oaks, MN
Sullivan Shores Townhouses Association
Columbia Heights, MN
The Cardinal Place Homeowners Association
Oakdale, MN
The Pines of North Oaks
North Oaks, MN
Townhouses of Pathways Homeowners Association
St. Paul, MN
Tudor Oaks Townhouse Association
Woodbury, MN
Twin Townhomes of Eagle Pass
Centerville, MN
Villas of Stonemill Farms
Woodbury, MN
Villas of Wilkinson Lake Homeowners' Association
North Oaks, MN
Villas of Whispering Pines
Shoreview, MN
Villas at Twenty One Oaks
Woodbury, MN
Westwood Village III Association
Roseville, MN
Wild Flower Meadows Association
Vadnais Heights, MN
West Bridge Townhome Association
St. Paul, MN
Wildwood Beach Manor Condominiums
Mahtomedi, MN
Willow Marsh Coach Homes
White Bear Lake, MN
Woodbury Hill West Association
Woodbury, MN
Woodlyn Heights Townhomes No. 7
Maplewood, MN
Wyncrest of Woodbury HOA
Woodbury, MN